E-Motion is an emotion set into motion. It is your soul expression.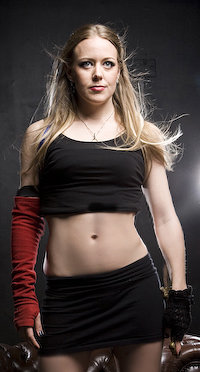 By combining motion, such as intuitive dance, and powerful images that resonate with the individual a person becomes empowered and self expressed from the soul level.
Milla has developed her own training to bring out and make the inner warrior a reality. She is trained by Li Min Hua who is a judge for Wushu World Championships and ranked #6 in the world in Tai Ji with Sword. You will learn basic Tai Ji with Sword movements to enable you to develop your own dance, however slow or fast you wish; all in accordance to your favorite music. Milla's photographer is also available for those who wish to capture their Iconic Self.
To join a group class in Stockholm let us know of your interest at support@millaandersson.com